NOMAD Aquatics & Fitness

11202 Harris (Eastfield) Road
Huntersville NC 28078
"NOMAD is a very friendly, warm and welcoming club, with an open-door policy, great coaches and wonderful families who reach out to the "newbies". Being family owned and operated adds a unique element to NOMAD! We benefit from the experience, pride, dedication, commitment and daily involvement of the whole family! It also says a lot about the club that many of the non-family staff members have positive, long term relationships with the family and want to be apart of NOMAD! Nothing is perfect. But, NOMAD tries!"
Competition Pool:
The 25-Yard by 25-Meter, 10-lane competition pool is the home to our USA Swimming-sanctioned team. With a constant depth of six feet, this chlorinated pool has the latest advancements in aquatics ranging from enzyme sanitation to a non-turbulent gutter system.
An International Sports Timing electronic system, provided by OTC-The Lake Insurance Agency , allows for state-of-the-art, timed swimming events. Spectator seating is located on the deck surrounding the pools and on the second floor, which allows everyone to have a perfect view of the events held.
Instructional Pool:
A 20-Yard by 30-Foot instructional pool is used for conducting aquatic therapy classes, water fitness classes and learn to swim programs. The warm temperature and ergonomic flooring provide the perfect environment for people with arthritis, fibromyalgia, joint problems, and outpatient rehabilitation. A teaching bench extends down the far side of the pool, providing a safe and comfortable instructional experience. It is handicap accessible with a depth from 3-1/2 to 4-1/2 feet.
Fitness Center(s) 
Amenities in this 30,000 square foot fitness center include:
Treadmills
Elliptical Machines
Climbers
Cycles
Resistance Equipment
Free Weight Center
Elevated televisions
Group Fitness Studio
Karate Studio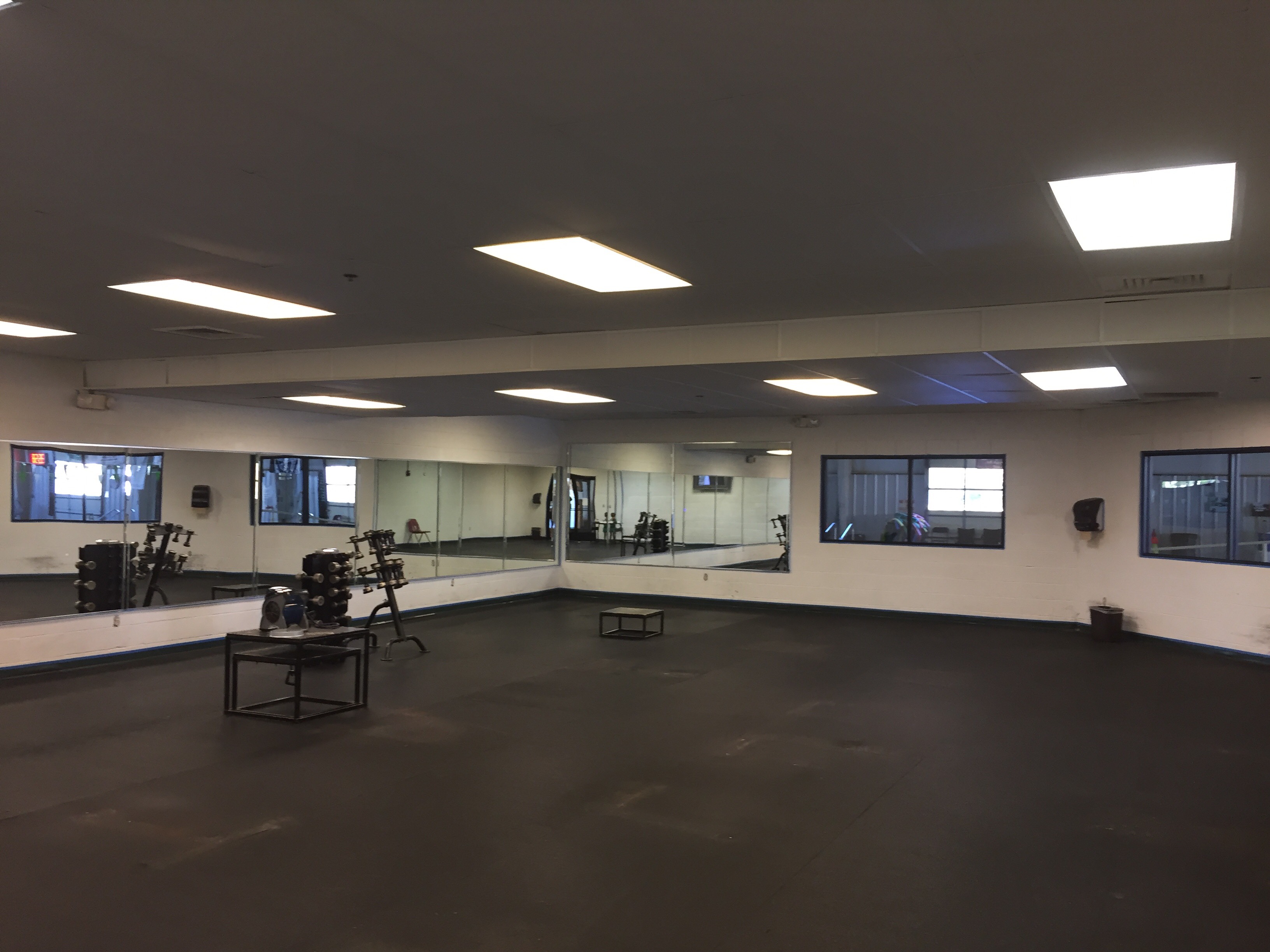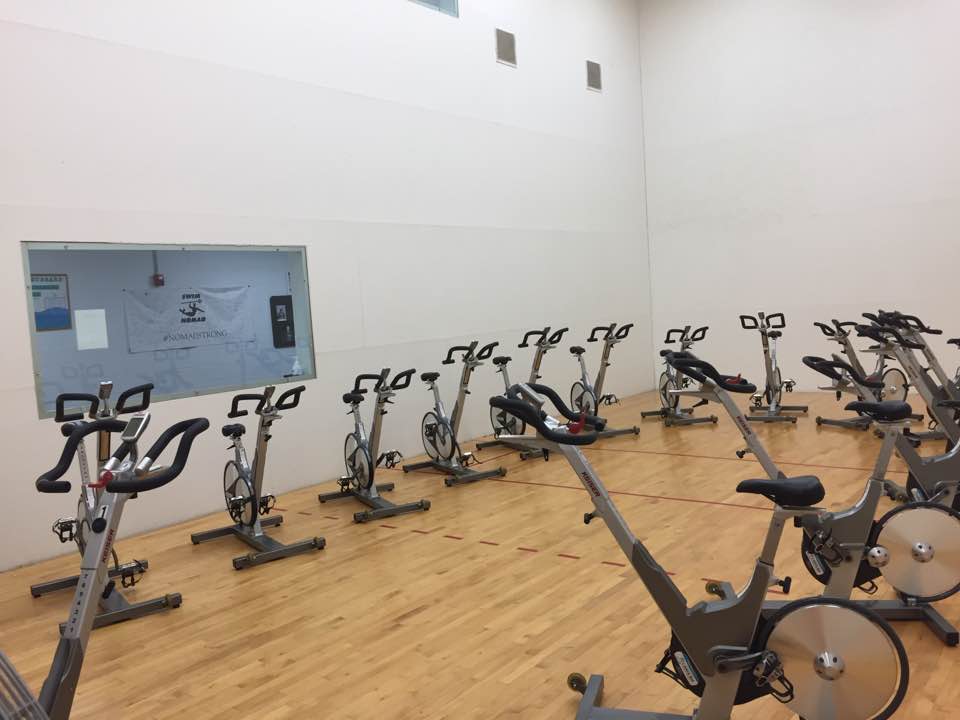 A 30,000 sq. foot facility
Spin Room
Two swimming pools

Cardio machines

Weight room
Kiddie Korner

Karate Classes

Snacks and drinks