Our Services
We are committed to providing the very best of services to our members.
We hope you will find a variety of activities and programs that offer something to everyone.
Together with CMC-University, we offer many health fairs and wellness programs throughout the year for the community. Some of the services provided will include:
Child Watch Services:
Parents can enjoy their workouts while their children are interacting and playing with other kids in the Kiddie Korner. Children will have all types of activities to choose from, such as organized games, coloring and exercise activities. There is a 2 hour time limit for children in the child watch area and parents may only leave up to 3 children at one time. Child Watch is for members only and is free.
Hours:
Ages 8 months to 8 years:
8am – 12:30pm Monday thru Friday;
8am – 12:30pm Saturday
Ages 16 months to 8 years:
4:00pm – 8:30pm Monday thru Thursday
Adult Fitness Classes
Group Training
Personal Training
Fitness Assessment
Yoga
SilverSneakers® Fitness Programs
Hip Hop
Kickboxing/TurboKick
Adult Fitness Classes
Super Stretch

Super Core
Step
Strength
Interval Training
Zumba
Yoga
Spin
Adult Aquatics Programs
Water Aerobics

SilverSneakers Splash

Deep Water HydroFit

Swim Team

Swim Clinics / Work-shops for Swimmers and Coaches

Aquatics Therapy

Master Swimming (5:45-7:00 am)

Spring Swimming Camps to prepare for Summer League

Safety Training for Swim Coaches
Wellness, Family Fun & Relaxation Programs
Physician Services

Health Fairs

Blood Drives and Health Screenings

Summer Kid's Camp LEARN MORE
Kiddie Korner – Child Watch Services LEARN MORE
Kids Karate
Click HERE to learn more about the NOMAD Karate Club!
Kids Aquatics Programs
Swim Lessons

NOMAD Progressive Swim School

Semi-Private Lessons

Private Lessons

Children under 2yrs – Little Bobbers

Homeschool Swim Programs

Swim Evaluations for the Boy Scouts of America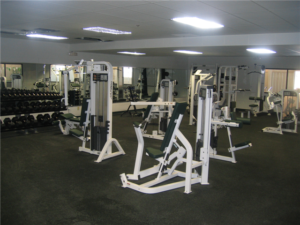 We Are A Full Service Fitness & Aquatics Center.
Become a NOMAD Aquatics & Fitness Member Today!